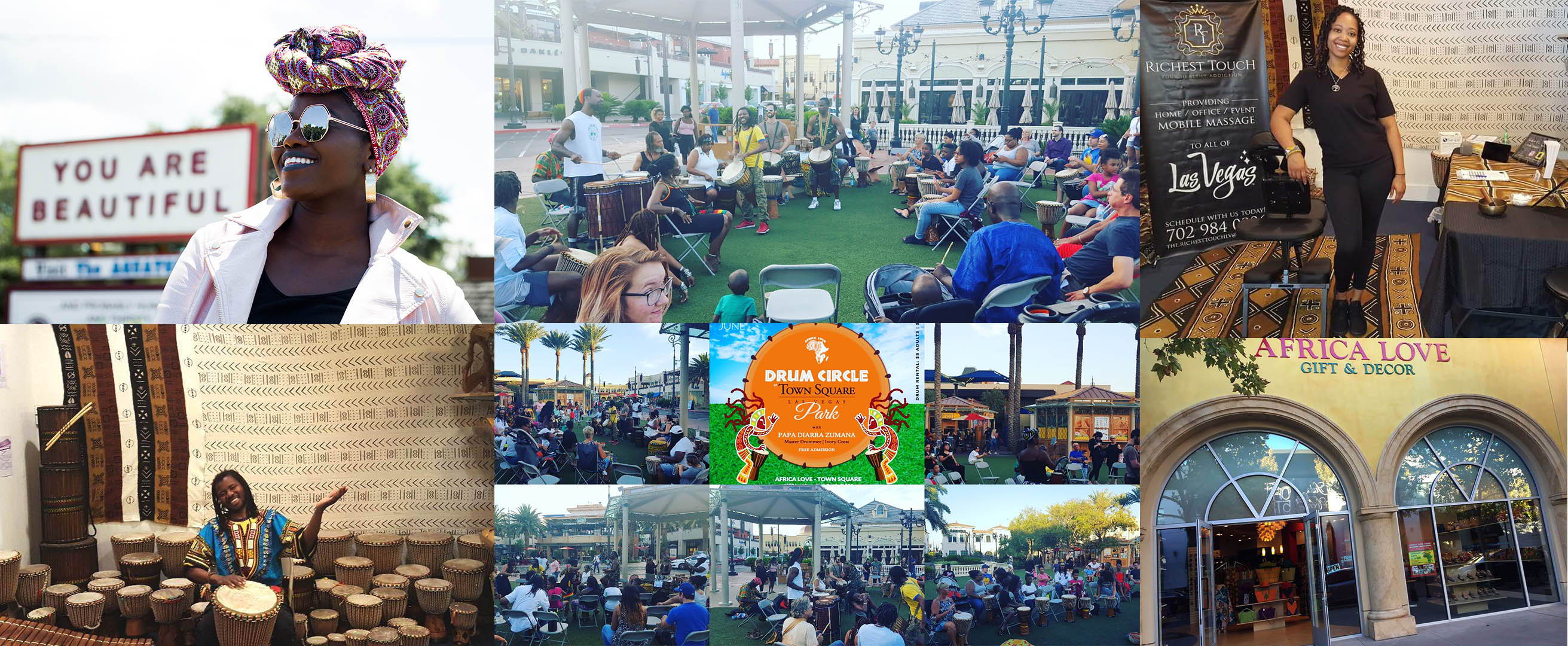 WEEKLY ON FRIDAYS -
AFRICAN DRUM CLASS
EVENT TITLE: African Drum Class

WHEN: Fridays | 6:30 PM – 8 PM

WHERE: Africa Love | Town Square

6539 Las Vegas Blvd South X-114, Las Vegas, NV 89119
COST: $20 per class (pay at the store via cash or credit card). Drums are available for rent at $10 per drum.
DETAILS: Join Africa Love and Papa Diarra Zumana, master drummer from Ivory Coast, West Africa in our weekly African Drum class, held Friday nights from 6:30 – 8 p.m. This kid friendly event is educational and provides a night full of fun for the entire family.
AUGUST 11 -
A TOUCH OF AFRICA LAS VEGAS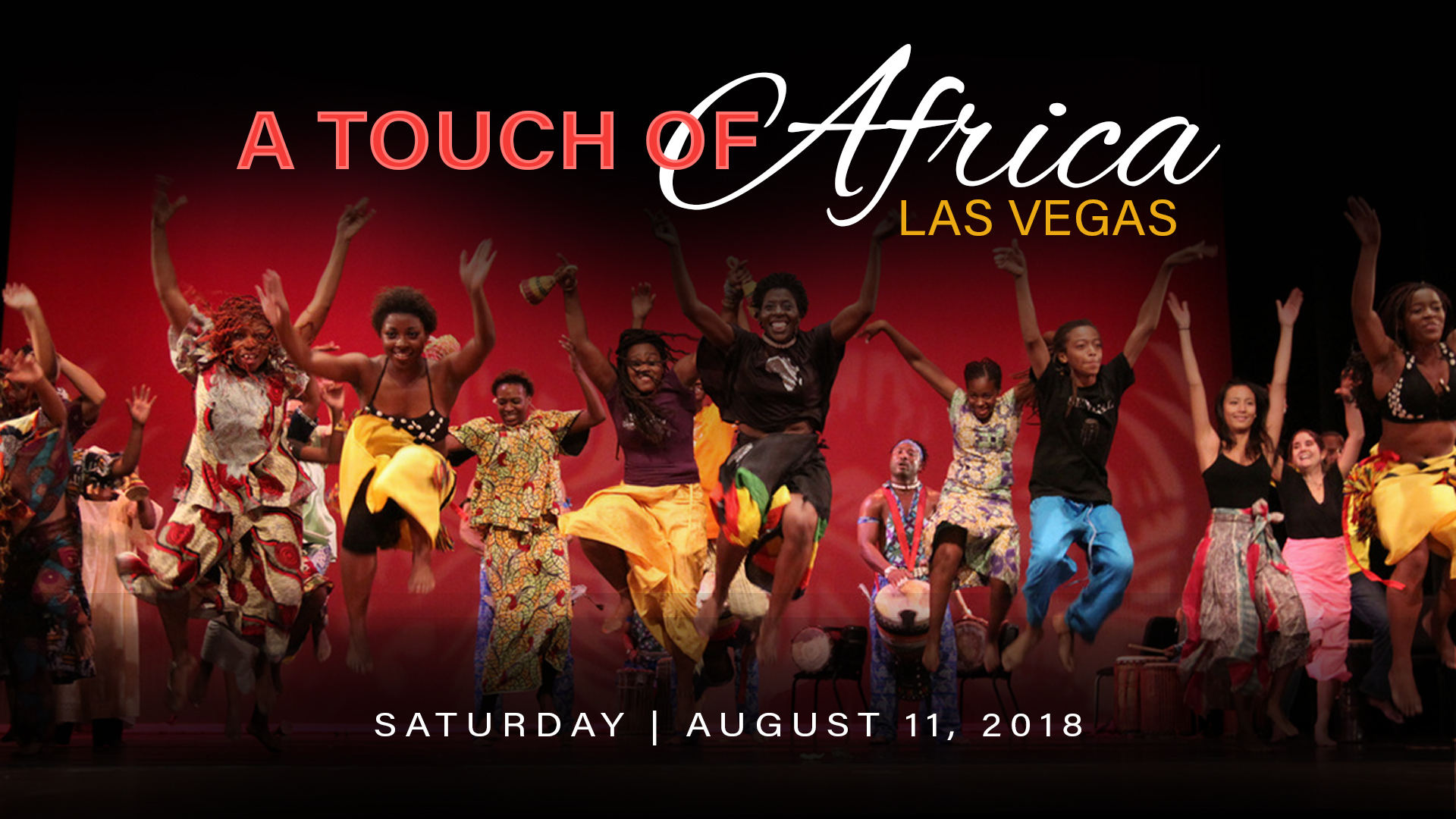 6-9:30 PM - Reception/Fashion Show/Drum and Dance Showcase

1401 E Flamingo Rd, Las Vegas, NV 89119
COST:

$25 early bird pricing (early bird pricing ends July 15th)
$30 Regular online tickets
$35 Day-of (If purchased at the door)
10 PM - Dawn - After-Party
Sivas Vegas Mediterranean Restaurant & Hookah Lounge
4850 W Flamingo Rd Ste 3189103 Las Vegas / Nevada
COST: FREE entry, cash bar
DETAILS: ATOALV will feature world-class artists from Africa and the diaspora including: African Soul International, Papa Diarra Zumana and many others. In addition to the musical performances, this event will also feature an African fashion show and cultural workshop.

DEC. 29, 2018 - JAN. 10, 2019 -
NYE PILGRIMAGE TO THE MOTHERLAND (SENEGAL & THE GAMBIA)
EVENT TITLE: New Year's Eve Pilgrimage to the Motherland

WHEN: December 29, 2018 - January 10, 2019

WHERE: Senegal & The Gambia

6539 Las Vegas Blvd South, Las Vegas, NV 89119
COST:
$4,199 person (if paying by cash or check)
$4,399 per person (if paying by credit card)
$500 deposit (DEPOSIT DUE JUNE 30TH)

DETAILS: Experience West Africa (Senegal & The Gambia) by touring the Motherland with Da'African Village, Africa Love and GoUrbanVegas.com! In this 12-day spectacular tour of Africa, we will visit places such as Dakar, the capital and largest city in Senegal, Gorée Island, the once departure point for millions of African slaves bound for the Americas, the unusual Pink Lake, that has a salt content comparable to the Dead Sea, the Roots village of Kunta Kinte and so much more!