WEEKLY ON FRIDAYS
African Drum Class
at Africa Love in Town Square Las Vegas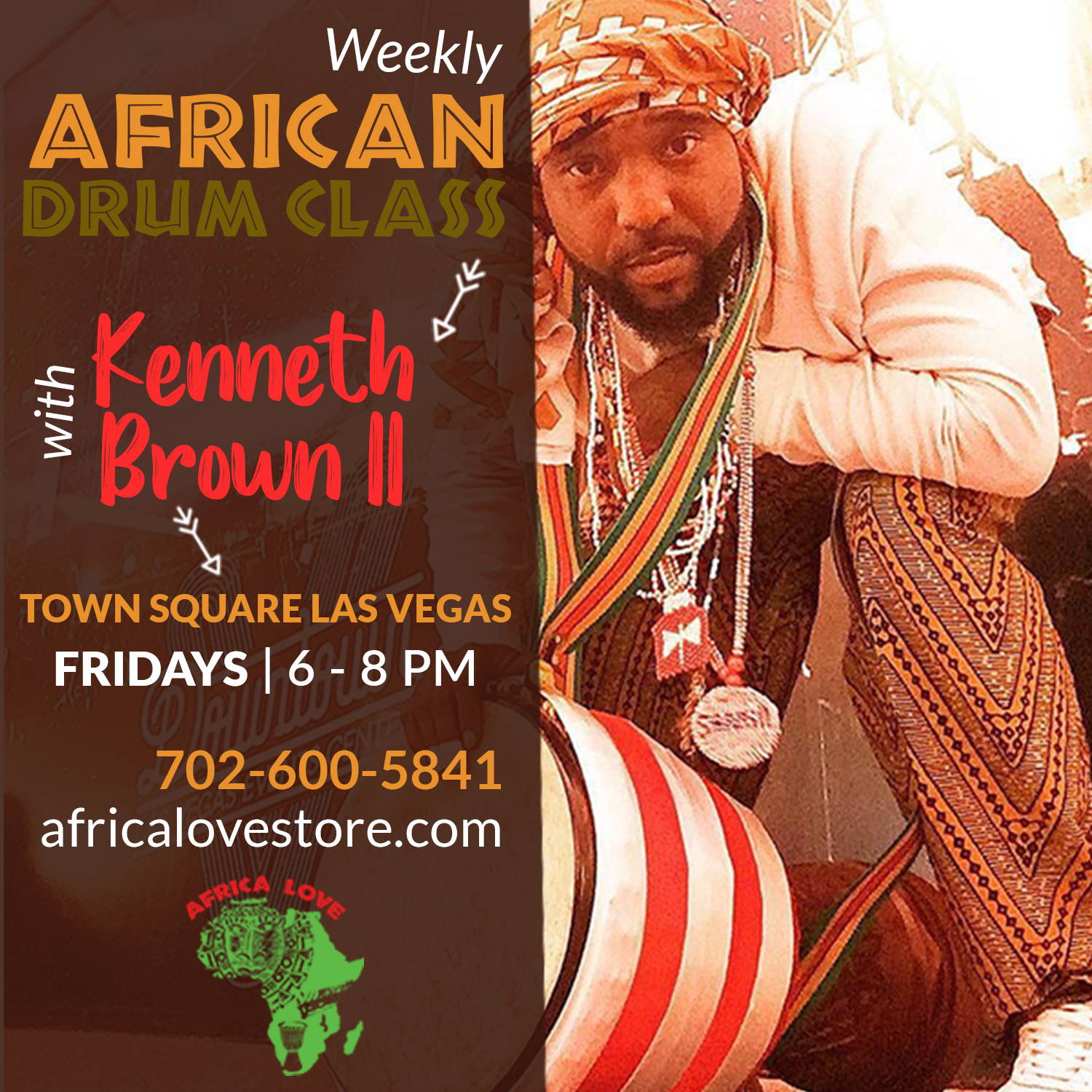 TIME: 6:30 PM – 8 PM

WHERE: Africa Love
6539 Las Vegas Blvd South X-114, Las Vegas, NV 89119
COST: $20 per class (pay at the store via cash or credit card). Drums are available for rent at $10 per drum.
DETAILS: Join Africa Love for our weekly African Drum class, held Friday nights from 6:30 – 8 p.m. Taught by various djembe masters, this class is educational and provides a night full of fun for the entire family.
FRIDAY, FEB. 22
SAMBADÁ Carnival Celebration & Vendor Reception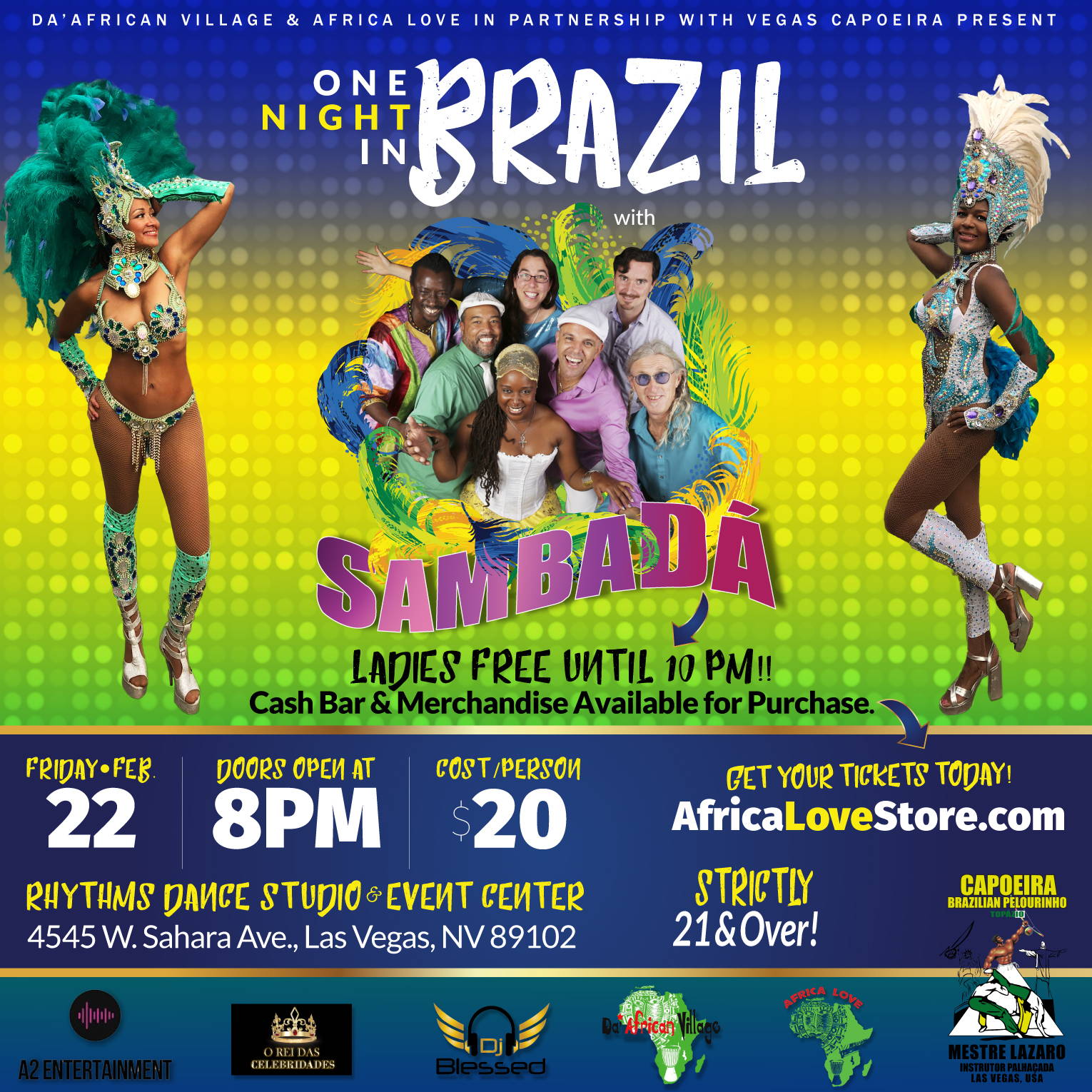 TIME: 6 PM Vendor Reception
7 PM Theater Doors Open
7:30 PM Show Starts
WHERE: Clark County Library Theater
1401 E Flamingo Rd, Las Vegas, NV 89119
COST: Adult ticket $20 | Child ticket $10
DETAILS: Join us for a welcome reception that will feature purchasable merchandise from local small businesses. Then enjoy an Afro-Brazilian Show featuring SambaDá, an Afro-Samba-Funk-Brazilian music group based out of California.
SATURDAY, FEB. 23
Afro-Brazilian Dance Workshop with Dandha da Hora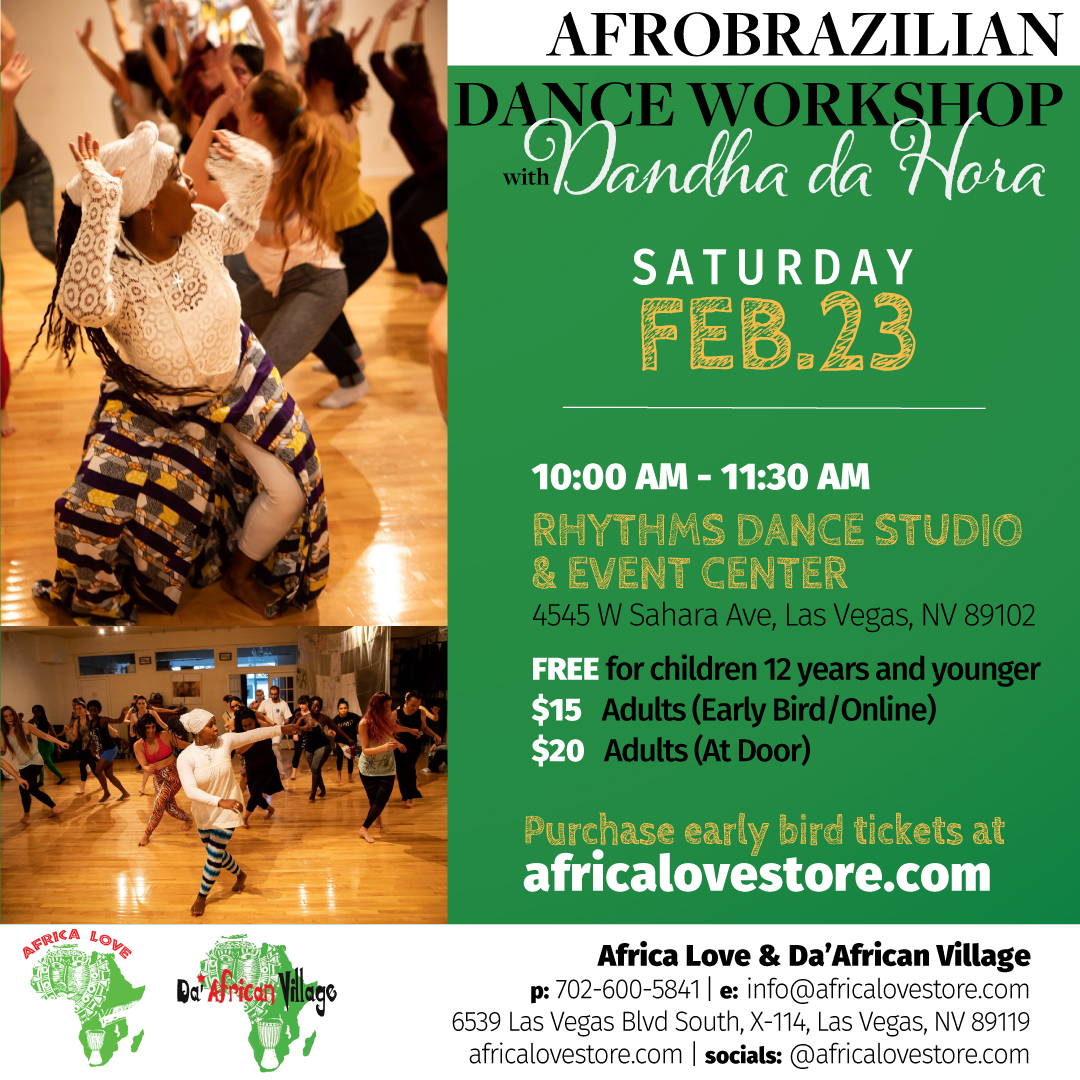 TIME: 10 AM - 11:30 AM

WHERE: Rhythms Event Center
4545 W Sahara Ave, Las Vegas, NV 89102

COST:
• FREE for children 12 years & younger
• $15 Adults (Early Bird)
• $20 Adults (At Door)
DETAILS: Dandha's Afro Brazilian Dance Workshop is an invitation to explore the rich world of Afro-Brazilian Dance traditions with a gifted and dedicated teacher. Her classes and workshops focus on folkloric and Orixa-inspired dance, Samba-Afro and Samba-Reggae – as well as other Brazilian dance styles – and feature live drumming by talented local musicians.
SATURDAY, MAR. 2
Monthly
Drum Circle at Africa Love in Town Square Las Vegas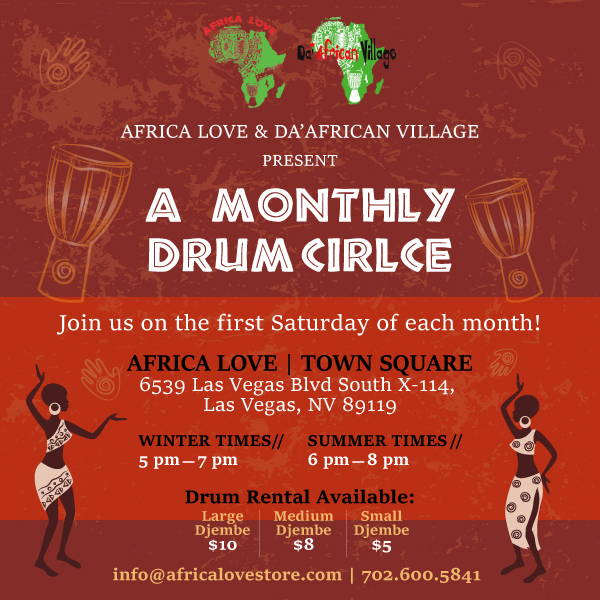 TIME: Throughout the day

WHERE: HSBC USA Rugby Sevens Tournament - Sam Boyd Stadium
7000 E Russell Rd, Las Vegas, NV 89122

DETAILS: Join Africa Love for our monthly drum circle! Drummers, dancers, acoustic musicians, music lovers, beginners, experts are ALL invited! Bring your own instrument or rent a drum from us. NO EXPERIENCE NECESSARY!
DRUM RENTAL COST:
FREE if you bring your own drum
Large djembe - $10
Medium-sized djembe - $8
Small djembe - $5
FRIDAY, MAR. 15
Pan-African Soul Sessions (PASS)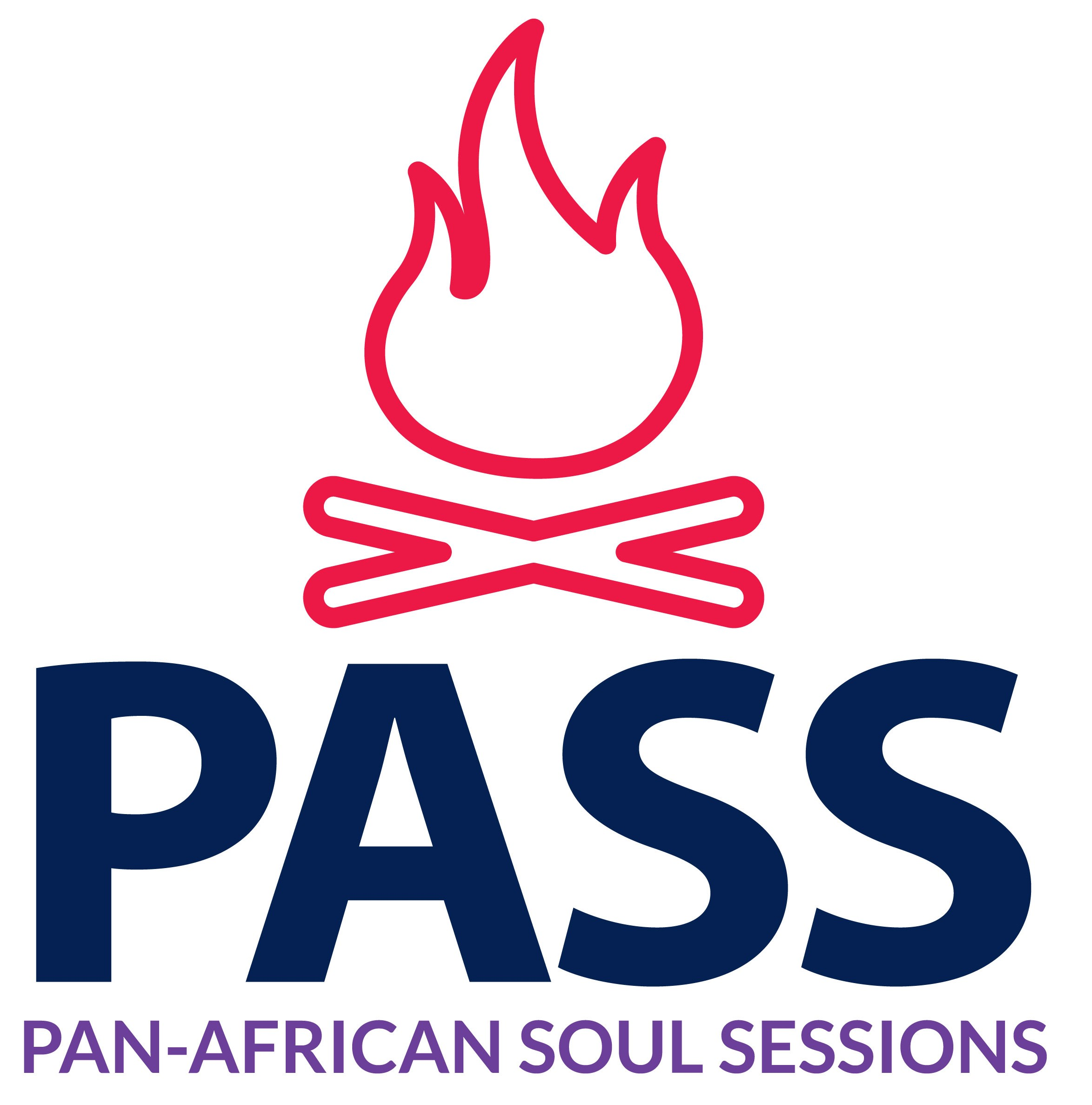 TIME: Friday, March 15 | 6 PM – 8 PM

WHERE: Africa Love | Town SquareLas Vegas6539 Las Vegas Blvd South X-114, Las Vegas, NV 89119
DETAILS: Join the Africa Love team as we talk about all things cultural during our culture appreciation PASS forum this month.
PASS Sessions are bi-monthly forum style conversations where those who identify and have an interest in Africa, can bond through transparent and uplifting conversations centered on its culture, entrepreneurship and positive family dynamics.